In fact, China would be much wiser to scale back its industrial policies now. They could well turn into a bigger headache for China's own economy than for the rest of the world.
On the surface, U.S. officials appear to have good reason to fret. The "Made in China 2025" program aims to lavish advanced sectors — such as new-energy vehicles and robotics — with subsidies and other support to create national champions capable of dominating global markets. Fearing a deluge of state-backed high-tech exports that would swamp American companies, the Trump administration has demanded Beijing cease such aid as a condition for lifting tariffs slapped on Chinese goods.
China's billions will certainly have an impact within the country's domestic market, where the government holds tremendous sway over corporate decisions and consumer choice. Because the state owns so many major corporations, their managers can be compelled to buy domestic rather than foreign wares, whatever their price or quality. China can also make the case that buying local is a matter of national security, given the threat of boycotts or export curbs that could cut off the supply of foreign-made technology.
Outside of China, the task will be much more challenging. First of all, there's no guarantee that pouring money into favored industries will nurture competitive, innovative companies. The historical record on such programs is mixed at best. China's current efforts are off to a shaky start. Heavy state subsidization of electric-car batteries has created a lot of companies and factories, but few truly technologically competitive firms.
Out in the real world, stripped of their bureaucratic protection, Chinese companies will have to compete on quality, brand, price, technology and service against established and trusted players — something their insular managers have little experience or success in doing. A reputation for shoddiness won't help. BYD Co. Ltd. has already hit potholes by selling problem-plagued electric buses in Los Angeles. How likely are consumers in the U.S. and Europe to drive their kids to school in one of the company's plug-in cars, given alternatives?
That leaves Chinese companies competing on price. They'll have trouble there, too. The level of state support for some of these industries — whether given directly or indirectly through the state-run banking system — is so large that foreign governments are almost certain to protect their own firms from Chinese competition. A new study from the Center for Strategic and International Studies, for instance, figures that China's national and local governments spent nearly $59 billion on the electric-vehicle industry between 2009 and 2017, a good chunk of it subsidizing consumers.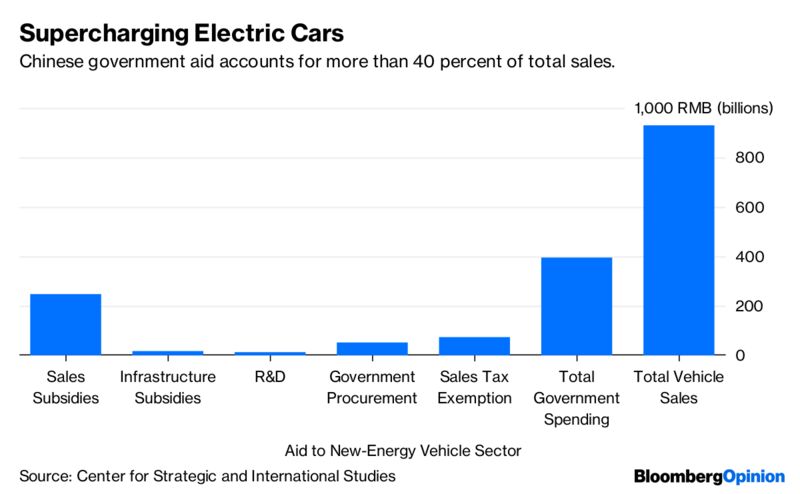 Previous Chinese policies that favored other industries — such as steel and solar panels — created massive production capacity and led to a flood of cheap exports that hammered competitors around the world. There are already indications that "Made in China 2025" is spawning similar excess in sectors such as electric vehicles. Foreign leaders are unlikely to sit by idly while wasteful Chinese investment wrecks their own industries. (The Trump administration has already aimed some of its tariffs at products related to "Made in China 2025.")
On top of that, foreign governments are likely to block some high-tech Chinese products on national-security grounds. The U.S. Congress recently banned video surveillance gear made by two Chinese firms from government facilities due to security worries. U.S. and European companies will think twice before using Chinese-made microchips — another industry receiving ample state aid — in sensitive electronics.
China's industrial support could chase foreign companies out of its home market in key sectors. But domestic demand won't be enough to sustain industries bloated by government aid, increasing the already-burdensome costs of such policies on the Chinese economy. No longer able to dump its excess on the world, China will find it harder to keep all these new factories in business. That spells more zombie companies and bad loans for Chinese banks.
All of this should be incentive Xi to strike a deal in Argentina that scales back "Made in China 2025" and other industrial policies. Not only would that ease tensions with the U.S. and other trading partners — keeping important foreign markets open to new Chinese products — it could help promote innovation at home as well. The vibrant Chinese private sector is fully capable of developing cutting-edge products on its own. Flooding industries with cheap credit and subsidies only helps weaker entrants stay afloat, crowding out the truly competitive firms that could succeed on the world stage. Xi should appease Trump now. He might thank the U.S. president later.
To contact the editor responsible for this story:
Nisid Hajari at nhajari@bloomberg.net
Business
D&G's Racism Row Shows the Worst of Fashion
The luxury industry still needs to adapt to an increasingly global and diverse market.
By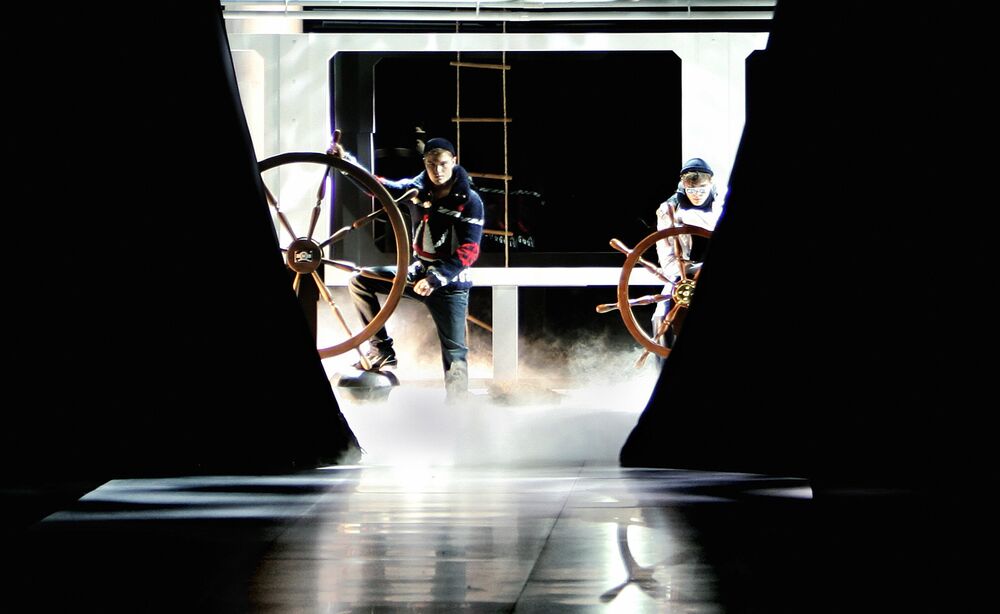 The row over Dolce & Gabbana's video campaign, which showed a Chinese model struggling to eat spaghetti with chopsticks, shows how far luxury brands still have to go to respond to the cultural sensitivities and changing attitudes of consumers. Thousands of the Italian fashion house's goods have been pulled from China's biggest shopping websites after the video campaign was branded racist and insensitive.
As an own-goal, it was remarkable, but the company isn't alone in struggling to recognize this shift — the whole industry will need to adapt or risk alienating customers. Luxury and premium fashion brands will have to embrace a more inclusive outlook if they are to continue to tempt customers to spend on their handbags, shoes and watches. That means not just greater diversity and cultural sensitivity in their marketing, but also providing garments for different ages, body shapes and those who want less revealing fashion.
Some firms' messages are increasingly jarring. At Victoria's Secret Lingerie — where parent L Brands Inc. recently installed a new CEO as it battles declining sales — its Amazonian models sporting skimpy underwear look incongruous with the broader narrative around empowering women. Other labels have recognized the need to change. Breitling, the watch brand acquired by private equity firm CVC Capital Partners last year, has ditched its dated ads featuring male pilots being fawned over by attractive women.
Fashion needs to get this right because clothing is such a big way for consumers to express their personal identity. With the rise of social media, particularly Instagram, there are signs this relationship is under threat: what individuals do, where they go, and what they eat can say as much about them as their outfits. That's both a threat to luxury, and an opportunity for the brands to reshape their images.
The industry can get it right. Kering SA's Gucci label has embraced a diversity of races and ages in its marketing. This nimbleness may well have helped to fuel the brands's extraordinary growth in recent years.
For some time, the industry has featured older models. It was a canny move. Not only did it demonstrate a broader appeal, it spoke to a sub-sector of shoppers with money to spend. But increasingly it is younger consumers who are driving luxury growth — and they have different views on the world. According to a recent study from Bain & Co., generations Y and Z — consumers under 35 — will account for all of the growth in the luxury market this year, compared with 85 percent in 2017.
More inclusive fashion will represent about 20 percent of women's ready-to-wear this year, according to Bain. Luxury brands are producing more one-size garments, targeted at curvy or plus-sized consumers, larger sizes and clothing with a looser fit. Increasingly some consumers want clothing that isn't as revealing of the body as much traditional designer fashion. So-called modest fashion will account for 40 percent of luxury womenswear in 2018. This includes Muslim-specific garments, as well as items that cover more of the body.
The stakes could not be higher for luxury brands. After two years of strong growth, investors are becoming more concerned about a slowdown in sales. At the top of the worry list is China, which has turbo-charged demand since it recovered from the lean years of 2015 and 2016. Consumers there account for a third of all luxury spending, according to Bain.
Dolce & Gabbana's blunder therefore looks particularly ill-timed.
This column does not necessarily reflect the opinion of the editorial board or Bloomberg LP and its owners.
To contact the editor responsible for this story:
Edward Evans at eevans3@bloomberg.net